Cabingas Construction LLC Home Window Replacements
Craftsmen, Carpenters, Carpentry & Builders
Maui, Hawaii Construction, Carpentry, and More!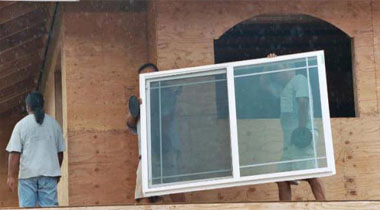 When your window breaks or the frame finally starts to rot through, turn to Cabingas Construction LLC to find the perfect replacements for your home. Let the Maui sunshine pour in and revel in the beautiful Hawaii air without worries!
Don't let the elements get the best of you with a broken window. Get your Window Replacement promplty and avoid needing any other costly repairs! That is, of course, unless you go through the affordable architects and builders of Cabingas Construction LLC!